HDI PCBs
HDI PCBs means High Density Interconnect PCBs. HDI PCBs capitalize on the latest technologies available to increase the functionality of PCBs using the same or less amount of area. HDI PCBs are characterized by high-density attributes including laser microvias, fine lines and high performance thin materials.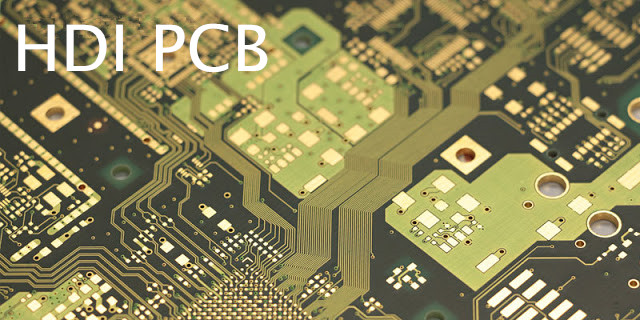 This increased density enables more functions per unit area. Higher technology HDI PCBs have multiple layers of copper filled stacked microvias (Advanced HDI PCBs) which creates a structure that enables even more complex interconnections. These very complex structures provide the necessary routing solutions for today's large pin-count chips utilized in mobile devices and other high technology .
HDI PCB manufacturing is a growing area since the market demand for lightweight and thinner PCBs that can handle high-speed signals with reduced signal loss has steadily increased as consumer electronic end-products are produced in smaller form factors. So Grande improved its manufacturing facilities by adding High Density Interconnect(HDI) PCB manufacturing to its comprehensive capabilities in PCB fabrication and assembly.
As a result of the market demand for HDI PCB manufacturing, Grande has served clients from many industries.
Such as :
•

Computers (Laptops, Tablets, Wearable Electronics, Internet of Things - IoT)
•

Automotive (Engine Control Units, GPS, Dashboard Electronics)
•

Communication (Mobile phones, Modules, Routers, Switches)
•

Digitial (Cameras, Audio, Video)
Our HDI PCB manufacturing capabilities:
•

Buried, Blind and Micro Vias
•

NCVF
•

Copper Fill
•

Sequential Lamination
•

3/3 Traces/Space
•

5% Impedance
HDI capabilities
G

rande HDI Technology Matrix

Laser Drill

0.002"

Copper Pad

0.008"

Micro Via

Max. 8

Smallest BGA

0.40 mm

Trace/Space

0.003"/0.003"

Impedance

5%
If you want to know more detail information about the HDI technologies, please feel free to contact us.